Zendaya's got a new fashion line, girls (and maybe men. I don't know. Y'all tell me)!
The freshly 20-year-old up and coming model and Disney Channel star is gearing up to add "fashion designer" to her belt. Yes, Zendaya will be expanding her brand as she prepares to launch her own clothing line.
The "Zapped!" entertainer plans to launch Zendaya: The App, which functions as an e-store of sorts for those eager to dig into the Daya by Zendaya fashion line.
The news doesn't stop there, of course. The multi-faceted starlet was just named as one of Glamour magazine's 2016 Women of the Year. Other stars such as Gwen Stefani and Tracee Ellis Ross joined her on the list as well. Some of you will remember Glamour's decision to include Caitlyn Jenner on 2015's list last year. Yes, we're being messy, sugars. It's what we do.
Now get into ha fashunz below girl!!
(128.00)
(68.00)
($138.00)
As previously stated, the entrepreneur will be in Chicago this weekend, making some small appearances at several pop-up shops scattered throughout the city. Speaking with the Chicago Sun Times, the starlet dished on what fashion means to her.
"Fashion is something I've been in love with all my life." 
"It's something I'm very passionate about. Getting this app launched has made me look closer at my own life, and it will be a way for me to open up to my fans about a lot of things. While it will include a lot of things about me, it also will be a place to note what's going on in the world, to spread different messages and hopefully help people along the way. That's the goal."
As for the Daya clothing line, Zendaya says it's something she's always wanted to do.
"I'm so excited that we're finally going to get out there. The process has been such a creative journey for me. … With these pop-up shops, I'm thrilled that I will not only showcase the clothes, but also get the chance to meet my fans in person and see their individual reactions to the clothes. It will be fun to see people touch the clothes and feel and wear the different pieces. So glad it's all going out to the world."
As of writing, the current promotion on the Daya website is offering free shipping on all orders over $100. I mean…she BETTAH!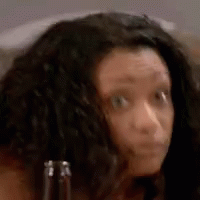 Leave a Comment!